This is not a drill, Gentle Readers. This looks pretty official.
PBS Masterpiece and British broadcaster ITV have teamed up to bring Jane Austen's unfinished final novel Sanditon to television.
There was previously talk of an adaptation of Marie Dobbs' popular completion of Sanditon, which sadly never seemed to come to fruition, so this is generally exciting news. However, keep in mind the term "unfinished," because… 
The broadcasters have partnered on the eight-part adaptation with War and Peace and Mr Selfridge writer Andrew Davies
Which, you know, means Andrew Davies is making up the ending. That could be good or it could not be good. It remains to be seen.
Also: eight parts? Is that eight hours, or eight 30-minute sections? Please tell us that Andrew Davies is not writing an eight-hour adaptation of Sanditon.
EDIT: He is. Eight sumptuous hours. DOROTHY! Bring the Tullamore Dew, directly! Never mind dusting the crystal glass, just bring the whole bottle!
Written only months before Austen's death in 1817, Sanditon tells the story of the impulsive, spirited and unconventional Charlotte Heywood and her spiky relationship with the charming Sidney Parker. When a chance accident transports her from her rural hometown of Willingden to a would-be coastal resort, it exposes Charlotte to the intrigues and dalliances of a seaside town on the make. The drama takes viewers from the West Indies to the rotting alleys of London and exposes the hidden agendas of each character and sees Charlotte discover herself and ultimately find love.
A couple of things to unpack there.
impulsive, spirited and unconventional Charlotte Heywood
Actually, she is anything but. Charlotte was presumably named after one Charlotte Williams, an acquaintance of whom Austen wrote in her letter to Cassandra dated October 11, 1813,
I admire the sagacity and taste of Charlotte Williams. Those large dark eyes always judge well. I will compliment her by naming a heroine after her.
And really, anyone who has read the unfinished fragment knows that Charlotte stays quietly in the background, watching the action and forming very sensible opinions of the sometimes over-the-top inhabitants of Sanditon. But of course, Manic Pixie Dream Girl Jane Austen Heroine sells better than a sensible, quiet heroine.
rotting alleys of London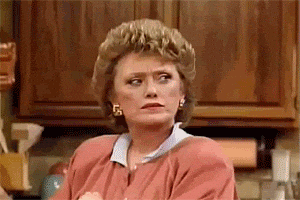 Bring on the Gritty RealismTM! You know it had to be in there somewhere!
Filming to start in spring 2019. No word yet on when it will be broadcast but we suppose some time after that; perhaps later 2019 or early 2020 seems likely.
However, AustenBlog has confirmed that this is not the proposed poster for the series.